A week of music, cinema, radio and parties curated by The xx
The xx announce further details of Night + Day Bilbao x | 6th-11th July 2018, Bilbao, Spain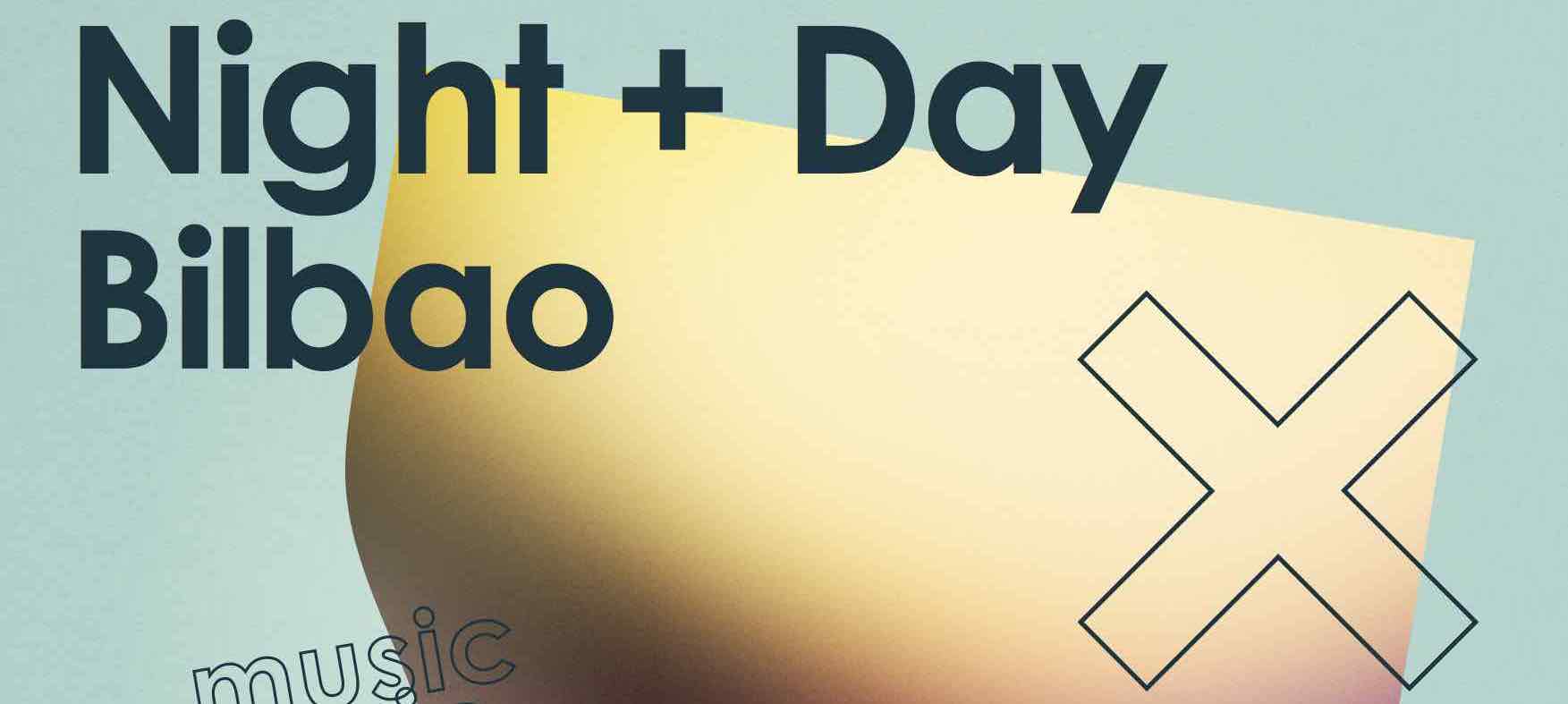 The xx announced further line up and programme details for their highly anticipated Night + Day Bilbao event. The six-day event, incorporating music, cinema, radio and parties curated by The xx, will take place in multiple venues across the Spanish city of Bilbao from 6th-11th July ahead of the band's headline appearance at Bilbao's BBK festival on 13th July.
Night + Day Bilbao is the latest installment of The xx's acclaimed Night + Day series of events. Originally launched by the band in 2013 as a series of personally curated, music-focused, one-day events in unique venues in Lisbon, Berlin and London, Night + Day transformed and expanded in 2017 with Night + Day Brixton: a multi-day, multi-venue, celebration of the arts, incorporating live music, club nights, a film festival, collaborations with local charities and bespoke broadcasting that took place over eight days in Brixton, south London. You can see a full Night + Day Brixton round up HERE.
The latest Night + Day Bilbao details to be announced are:
Jamie xx at Museo Guggenheim Bilbao, Wednesday 11th July – FULL LINE UP ANNOUNCED
On Wednesday 11th July, Jamie xx will headline a special event, in collaboration with the world famous Museo Guggenheim Bilbao. The full line up, curated by The xx, can today be announced and will see Jamie joined by an incredible line up of John Talabot, Honey Dijon, Peggy Gou, Jayda G, Joy Orbison b2b Jon Rust, Lorenzo Senni (live) and Smerz (live) performing across two stages.
Tickets for the event are on sale now via http://xxe.ht/oablibdn.
Those with existing tickets for BBKLive can get discounted access to Jamie xx + more at Museo Guggenheim Bilbao, for more details head to: http://thexxnightandday.com.
The xx has partnered with PLUS1 for the upcoming Night + Day festival so that €1 from every ticket will go to support local grassroots organizations bringing equity, dignity, and access to communities in Bilbao who most need it. More information can be found at: http://plus1.org/.
Night + Day Cinema in collaboration with Zinegoak Festival, Saturday 7th – Monday 9th July
The xx will team up with Zinegoak Festival, Bilbao's prestigious GayLesboTrans International Film and Performing Arts Festival, for three days of curated film programming. The selection will focus on the latest national and international productions that address sexual diversity. Films, shorts, documentaries and more.
Night + Day Cinema will take place 7th-9th July at Bilborock, a former 17th century church converted into one of Bilbao's most popular arts centres. Full programme and ticket details will be announced soon via thexxnightandday.com.
About Zinegoak Festival.
Zinegoak, now in its 15th year, is Bilbao's prestigious GayLesboTrans International Film and Performing Arts Festival. It is held in February in the city of Bilbao, and in a large number of Basque towns in March. Previous editions of Zinegoak brought together over 10,000 spectators, with effects rippling through the Basque Country and beyond. Zinegoak's cultural program is renowned for their focus on quality cinema and performing arts. Likewise, all related activities and events are based on and foster not only non-discrimination on grounds of affective bonds, sexuality or identity issues, but also the denunciation of recurring human rights violations throughout the world, while striving to increase visibility of new family models. More information via http://zinegoak.com/en/festival/.
Night + Day Radio
Night + Day Radio will broadcast daily from 1-7pm throughout Night + Day Bilbao via www.thexxnightandday.com. Broadcasting live from the creative hub of locals DRØM Studio, the radio programme will feature live sessions, DJ sets and special appearances from local artists and festival acts, as well as Bilbao friends.