Everything Is Recorded - new video and album out now!
Everything Is Recorded In Residence ~ A major site specific installation at an abandoned cinema in London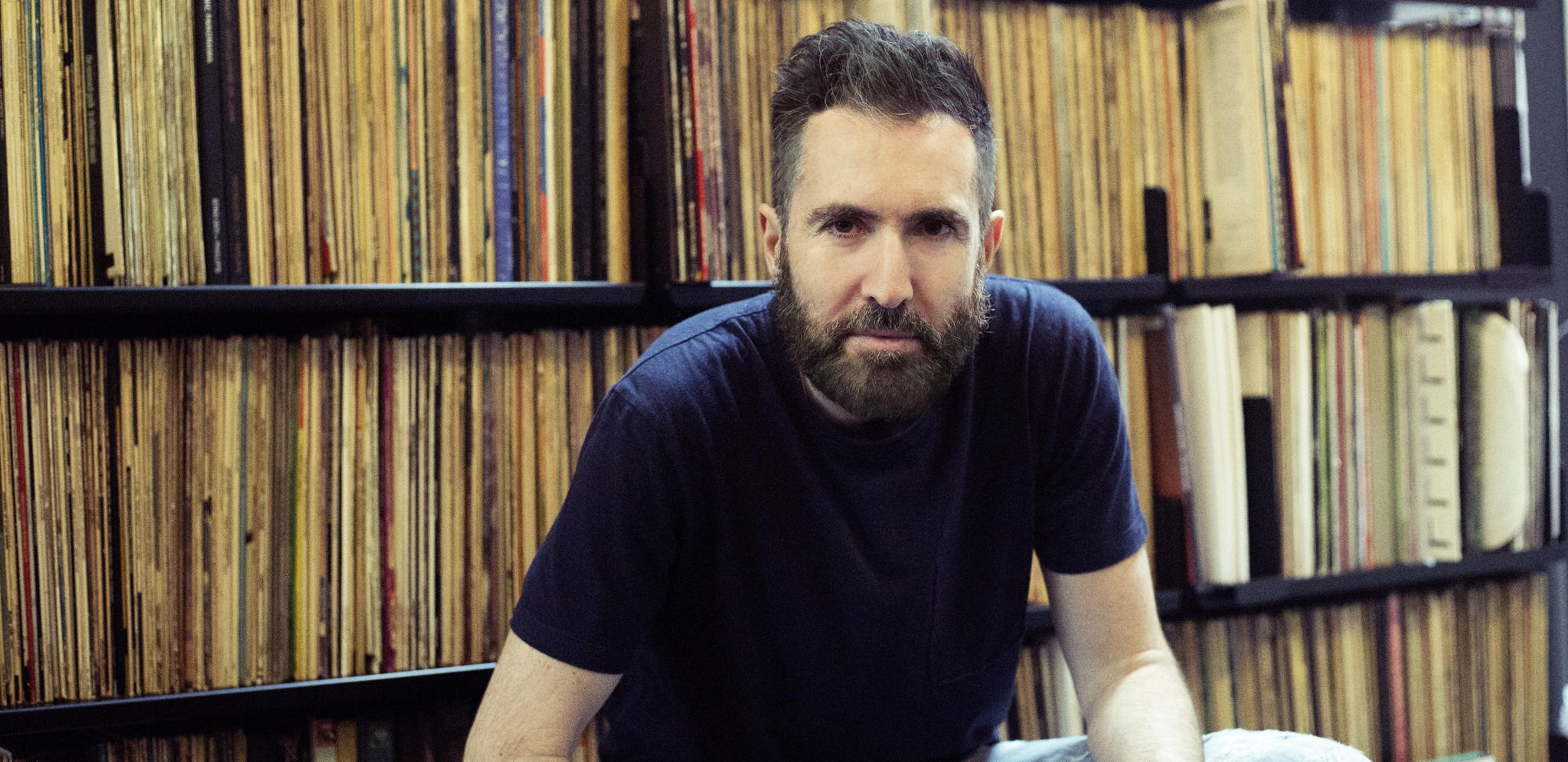 On the eve of the release of his highly anticipated debut album, Everything Is Recorded (aka musician, producer and XL Recordings co-founder Richard Russell) presented a video for "Everything Is Recorded (feat. Sampha & Owen Pallett)". The video has been created by friend, collaborator and acclaimed visual artist Toby Ziegler and builds on Ziegler's work exploring the algorithms of online image search engines. From a series of over 3000 seemingly random and incongruous images, Ziegler has created something highly emotive and personal, informed by the emotion Russell and Sampha have created in the music itself.
Watch Toby Ziegler's 'Everything Is Recorded (feat. Sampha & Owen Pallett)' video HERE!
For a more in-depth contextualisation of the video from Toby Ziegler, head to It's Nice That!
The Everything Is Recorded video is currently showing as part of Everything Is Recorded In Residence, a major site-specific collaboration between Russell and Ziegler taking place at the abandoned Savoy cinema in Dalston, east London. Upstairs in the cavernous vaulted auditorium Ziegler is showing new three screen video works centring around music by Everything Is Recorded. Downstairs Ziegler has created an immersive sculptural installation that will host Everything Is Recorded's first live shows. Although both shows are completely sold out, Everything Is Recorded and collaborators including Sampha, Ibeyi, Infinite, Obongjayar, Mela Murder, Green Gartside, Rachel Zeffira, Infinite and more are continuing to hold rehearsals in the space that are open to the public.
"Everything Is Recorded In Residence" is taking place at the abandoned Savoy cinema, 11 – 17 Stoke Newington Road, London N16 8BH.
Everything Is Recorded's debut album "Everything Is Recorded by Richard Russell" was released on 16th February – via XL Recordings. The album features an eclectic international and inter-generational cast of collaborators and musicians who include (in order of appearance on the album) Sampha, Obongjayar, Kamasi Washington, Damon Albarn, Giggs, Ibeyi, Wiki, Syd, Rachel Zeffira, Infinite, Green Gartside, Peter Gabriel and Owen Pallett. The album was recorded at Russell's west London studio, The Copper House. Over the past couple of years, the studio became a creative second home for the revolving cast of both new and established artists who passed through to write, record and share ideas, mixing traditional recording sessions with extended live jams. With Russell at the production helm, a spirit of soundsystem-inspired collaboration and experimentation runs through the heart of an album that is born out of some spontaneous moments of togetherness and periods of intense personal reflection for its creator, and is at once soulful, timeless and modern.
Meanwhile, Everything Is Recorded recorded their debut live session for BBC Radio 1's Annie Mac, you can listen back to the session, which features Sampha, Ibeyi and Infinite HERE!
Some press for Everything Is Recorded:

"A masterclass in the art of collaboration" – Q Magazine

"A wonderful, enveloping new album" - Sunday Times

"The embodiment of pure, creative freedom" - Noisey

"A considered and part-beautiful record" - DJ

"Some magical music… A subtle and seamless love note to music" - Record Collector

"Impressively intimate and cohesive… demonstrating his ability to combine a classic soul sensibility with modern and hip hop indebted production techniques." – Mixmag
Everything Is Recorded (feat. Sampha & Owen Pallett) Lyrics
DOCX - 65 Kb
Stáhnout
Everything Is Recorded (feat. Sampha & Owen Pallett) video release PR
DOCX - 548 Kb
Stáhnout
Everything Is Recorded by Richard Russell Album Lyrics
DOCX - 65 Kb
Stáhnout