Jack White's third solo album "Boarding House Reach" is out today!
The new LP features singles incl. "Connected By Love" and "Over and Over and Over"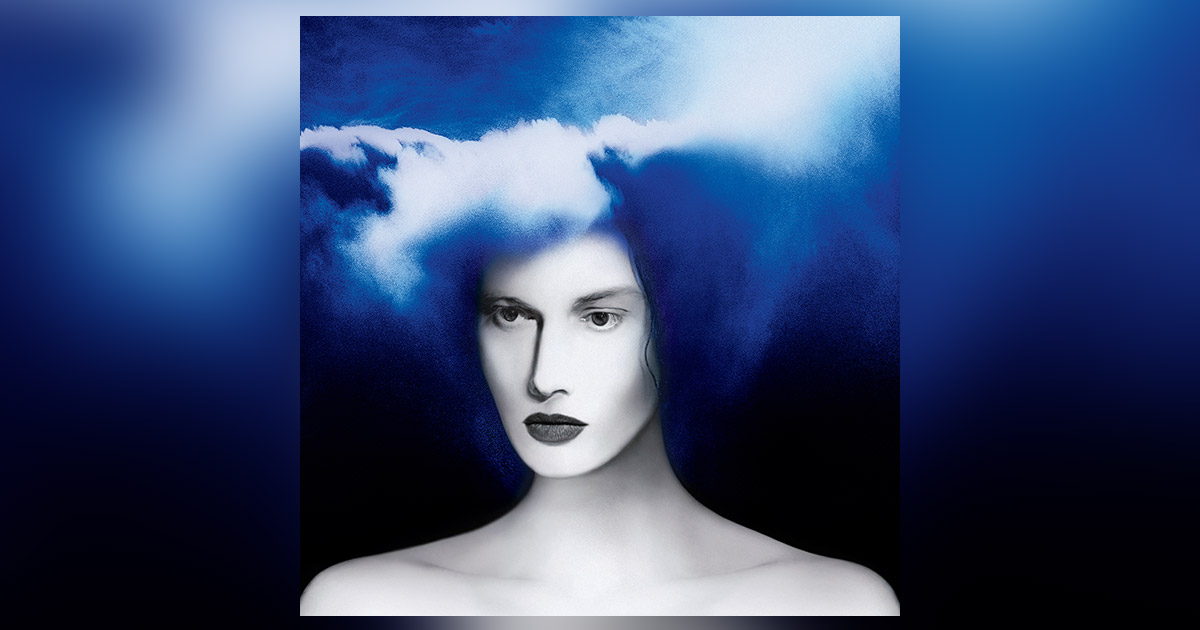 "BOARDING HOUSE REACH" sees Jack White expanding his musical palate with perhaps his most ambitious work thus far, a collection of songs that are simultaneously timeless and modern. Written and conceived while holed up in a Spartan apartment with literally no outside world distractions, White exclusively used the same kind of gear he had when he was 15 years old (a quarter-inch four-track tape recorder, a simple mixer, and the most basic of instrumentation). The album explores a remarkable range of sonic terrain - crunching rock 'n' roll, electro and hard funk, proto punk, hip hop, gospel blues, and even country - all remapped and born anew to fit White's matchless vision and sense of restless experimentation.
"BOARDING HOUSE REACH" is a testament to the breadth of Jack White's creative power and his bold artistic ambition.
"BOARDING HOUSE REACH" features White on vocals, acoustic and electric guitars and drums, organ, and synthesizers. He's backed by a remarkable new lineup of musicians that includes: drummer Louis Cato (Beyoncé, Q-Tip, John Legend, Mariah Carey), bassists Charlotte Kemp Muhl (The Ghost of a Saber Tooth Tiger) and NeonPhoenix (Kanye West, Lil Wayne, Jay-Z), synthesizer players DJ Harrison and Anthony "Brew" Brewster (Fishbone, The Untouchables), keyboardists Neal Evans (Soulive, Talib Kweli, John Scofield) and Quincy McCrary (Unknown Mortal Orchestra, Pitbull), percussionists Bobby Allende (David Byrne, Marc Anthony) and Justin Porée (Ozomatli), and backing vocalists Esther Rose and Ann & Regina McCrary of Nashville's beloved gospel trio, The McCrary Sisters, as well as longtime collaborators like drummers Daru Jones (Nas, Talib Kweli) and Carla Azar (Autolux, Depeche Mode, Doyle Bramhall II). Singer-songwriter C.W. Stoneking also appears, contributing a stirring spoken word performance to the album's "Abulia and Akrasia."
"BOARDING HOUSE REACH" was produced by Jack White and recorded at Third Man Studio in Nashville, TN, Sear Sound in New York, NY, and Capitol Studios in Los Angeles, CA; the album was mixed by Bill Skibbe, Joshua V. Smith, and White at Third Man Studio in Nashville, TN.
Additionally, White & Third Man Records have revealed a special "BOARDING HOUSE REACH"-themed Vault Package #35 which is the only limited edition of the new album. The new package is highlighted by a limited edition, colored vinyl version of "BOARDING HOUSE REACH" that will be the only vinyl variation of the LP to be made available. Pressed at Third Man Pressing in the Cass Corridor of Detroit, the 180-gram, blue and black swirl vinyl edition features exclusive Vault-only cover art which dramatically depicts White's stylized face and is printed on arresting holographic foil paper in the classic Stoughton tip-on style. The LP is further accompanied by a unique-to-this-package 12" x 24" insert featuring the complete album lyrics.
The "BOARDING HOUSE REACH" Vault package also includes a two-song demo 7-inch single, offering up embryonic versions of "Connected By Love" and the album track, "Why Walk a Dog?" The former take - billed here under its original title, "Infected By Love" - was recorded entirely by White in the aforementioned Nashville apartment. White found keyboard tones on this recording that the world's most seasoned session musicians could not recreate in the studio and thus, some of those tones were sourced from this simple demo to be utilized on the final album version. Meanwhile, "Why Walk a Dog?" was recorded, like much of the "BOARDING HOUSE REACH" demos, alone at his private songwriting refuge. With its expressive synth and drum machine cadence, the track is overtly hypnotic even in this early state. Indeed, the "Connected By Love" and "Why Walk a Dog?" single provides a fascinating insight into White's process, revealing the creative progression of his songs from inception to completion.
In addition to the recorded material, Vault Package #35 comes with three separate and exclusive photographs shot during "BOARDING HOUSE REACH" recording sessions. Taken by noted photographer -- and White's longtime friend -- David Swanson at Sear Sound in New York and Capitol Studios in Los Angeles, these large-format, high quality glossy reproductions are exclusive to the Vault. The photographs will be coupled with three foil-stamped poetry broadsides, printed on silky metallic papers (black, white, and blue) containing White's poems from the new album tracks, "Abulia and Akrasia," "Ezmerelda Steals the Show," and "Get in the Mind Shaft".
"BOARDING HOUSE REACH" Vault Package #35 will also include, for the third year running, a custom 2018 Third Man Records challenge coin, complete with album-specific artwork. The substantial and stylish coin doubles as a 45 adaptor and grants its holder 10% off purchases in both Third Man Records storefronts. Past Third Man Challenge coins will no longer be valid at Third Man storefronts once Vault Package #35 ships.
Learn more about this package, additional Vault benefits and subscribe now at Third Man Records HERE.
White will celebrate "BOARDING HOUSE REACH" with a number of just-announced headline festival performances, including Atlanta, GA's Shaky Knees Music Festival (May 4-6), Boston Calling (May 25-27), and the Governor's Ball Music Festival in New York (June 1-3). Additional dates will be unveiled soon and every online ticket purchased for North American headline shows will include a physical copy of "BOARDING HOUSE REACH" on CD with the option to upgrade to the standard black vinyl single LP. For updates and tickets, please visit jackwhiteiii.com/tour-dates.
He also had a couple of interesting and intimate interviews about the album just like this one.
BOARDING HOUSE REACH TRACKLIST

1. Connected By Love

2. Why Walk A Dog?

3. Corporation

4. Abulia and Akrasia

5. Hypermisophoniac

6. Ice Station Zebra

7. Over and Over and Over

8. Everything You've Ever Learned

9. Respect Commander

10. Ezmerelda Steals The Show

11. Get In The Mind Shaft

12. What's Done Is Done

13. Humoresque
Jack White Album PR
DOCX - 258 Kb
Stáhnout
Jack White biography
DOCX - 57 Kb
Stáhnout
Jack White interview transcript
DOCX - 25 Kb
Stáhnout