Lucy Dacus releases new album "Historian"
The album features singles "Addictions" and "Night Shift"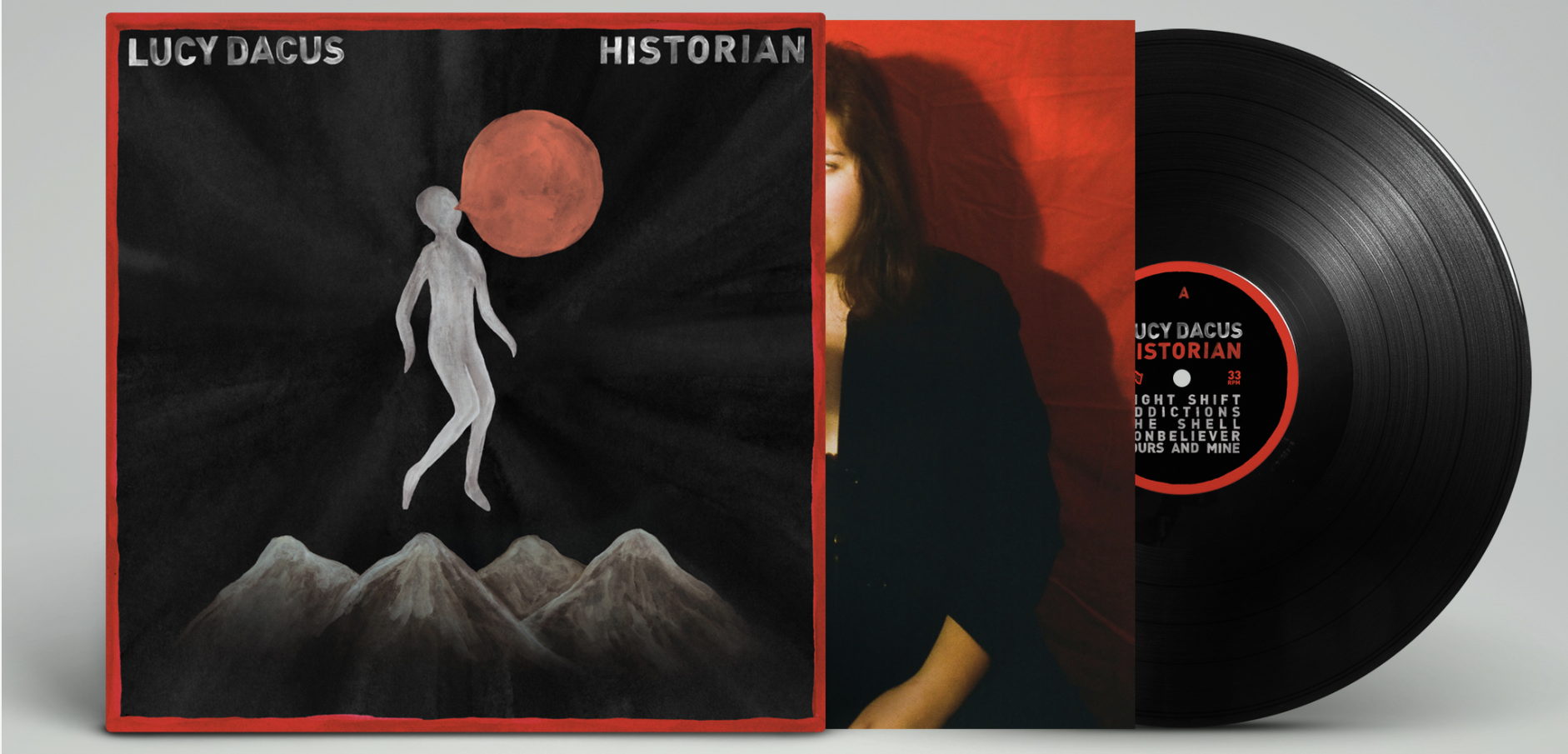 22 year old American indie rock singer Lucy Dacus's sophomore album "Historian" out on March 2nd 2018 on Matador Records arrives two years after her 2016 debut, "No Burden", which won her unanimous acclaim as one of rock's most promising new voices, alongside breakout single 'I Don't Want To Be Funny Anymore'.
"Historian" is a remarkably assured 10-track statement of intent that finds Dacus unafraid to take on the big questions — the life-or-death reckonings, and the ones that just feel that way. It's a record full of bracing realizations, tearful declarations and moments of hard-won peace, expressed in lyrics that feel destined for countless yearbook quotes and first tattoos.
The album announcement back in December came with the release of a new song titled 'Night Shift', which boasts a devastatingly powerful vocal performance and scathing lyrics telling off a former lover, the only breakup song Dacus has ever written. "You've got a 9-5 so I'll take the night shift / And I'll never see you again if I can help it," she declares with hopeful determination, "In five years I hope the songs feel like covers / Dedicated to new lovers." Listen to the song HERE.
Earlier this year Dacus teased her album with releasing another new single "Addictions" with a spectacular video in which you can see the world through a "black and white filter frame".
"This is the album I needed to make," says Dacus, who views Historian as her definitive statement as a songwriter and musician. "Everything after this is a bonus."
Dacus and her band recorded the album in Nashville last March, re-teaming with No Burden producer Collin Pastore, and mixed it a few months later with A-list studio wizard John Congleton. The sound they created, with substantial input from multi-instrumentalist and live guitarist Jacob Blizard, is far richer and fuller than the debut — an outward flowering of dynamic, living, breathing rock and roll. Dacus' remarkable sense of melody and composition are the driving force throughout, giving Historian the immersive feel of an album made by an artist in full command of her powers, on a new level of truth-telling and melodic grace.
She emphasizes that she does not take her newfound platform as a touring musician for granted. "I have this job where I get to talk to people I don't know every night," she remembers thinking on the long van rides across America to support No Burden. Realizing that she would have a dramatically expanded audience for her second album, she felt an urgent call to make something worthwhile: "The next record should be the thing that's most important to say."
The past year, with its electoral disasters and other assorted heartbreaks, has been a rough one for many of us, Dacus included. She found solace in crafting a thoughtful narrative arc for Historian, writing a concept album about cautious optimism in the face of adversity, with thematic links between songs that reveal themselves on repeat listens — touching on everything from systemic racism to creative burnout to the death of her grandmother. "It starts out dark and ends hopeful, but it gets darker in between; it goes to the deepest, darkest, place and then breaks," she explains. "What I'm trying to say throughout the album is that hope survives, even in the face of the worst stuff."
Dacus will be arriving in the UK for headline shows in April in support of the album, including London's Omeara on April 25, alongside further European and US dates. A current tour schedule can be found below.
Historian Tracklist:
1. Night Shift
2. Addictions
3. The Shell
4. Nonbeliever
5. Yours & Mine
6. Body To Flame
7. Timefighter
8. Next Of Kin
9. Pillar Of Truth
10. Historians
Lucy Dacus Live Dates:

02.03 Brooklyn, NY @ Music Hall of Williamsburg
07.03 Charlottesville, VA @ The Southern
08.03 Charleston, SC @ Pourhouse
09.03 Atlanta, GA @ The Earl
10.03 Nashville, TN @ The Hi Watt
19.03 Phoenix, AZ @ Valley Bar
20.03 Tucson, AZ @ Club Congress
21.03 San Diego, CA @ The Casbah
22.03 Los Angeles, CA @ Teragram Ballroom
23.03 Santa Cruz, CA @ The Crepe Place
24.03 San Francisco, CA @ Rickshaw Stop
26.03 Portland, OR @ Doug Fir Lounge
27.03 Vancouver, BC @ Biltmore Cabaret
28.03 Seattle, WA @ Tractor Tavern
30.03 Salt Lake City, UT @ Urban Lounge
31.03 Denver, CO @ Globe Hall
02.04 Omaha, NE @ Reverb Lounge
04.04 Minneapolis, MN @ 7th Street Entry
05.04 Madison, WI @ High Noon Saloon
06.04 Chicago, IL @ Empty Bottle
07.04 Indianapolis, IN @ The HI-FI
08.04 Columbus, OH @ The Basement
09.04 Toronto, ON @ Horseshoe Tavern
11.04 Cambridge, MA @ The Sinclair
13.04 Philadelphia, PA @ Johnny Brenda's
14.04 Washington DC @ Rock & Roll Hotel
19.04 Nottingham, UK @ Bodega
20.04 Glasgow, UK @ The Hug and Pint
22.04 Birmingham, UK @ Hare and Hounds 2
24.04 Bristol, UK @ Louisiana
25.04 London, UK @ Omeara
26.04 Brighton, UK @ The Hope and Ruin
27.04 Paris, FR @ Espace B
30.04 Copenhagen, DE @ Stengade
01.05 Hamburg, GE @ Prinzenbar
03.05 Cologne, GE @ Blue Shell
04.05 Amsterdam, NE @ Sugar Factory
Historian - Bio.docx
DOCX - 118 Kb
Stáhnout