New album by Josienne Clarke & Ben Walker "Seedlings All" is out now
Let's sink into the tender melancholy!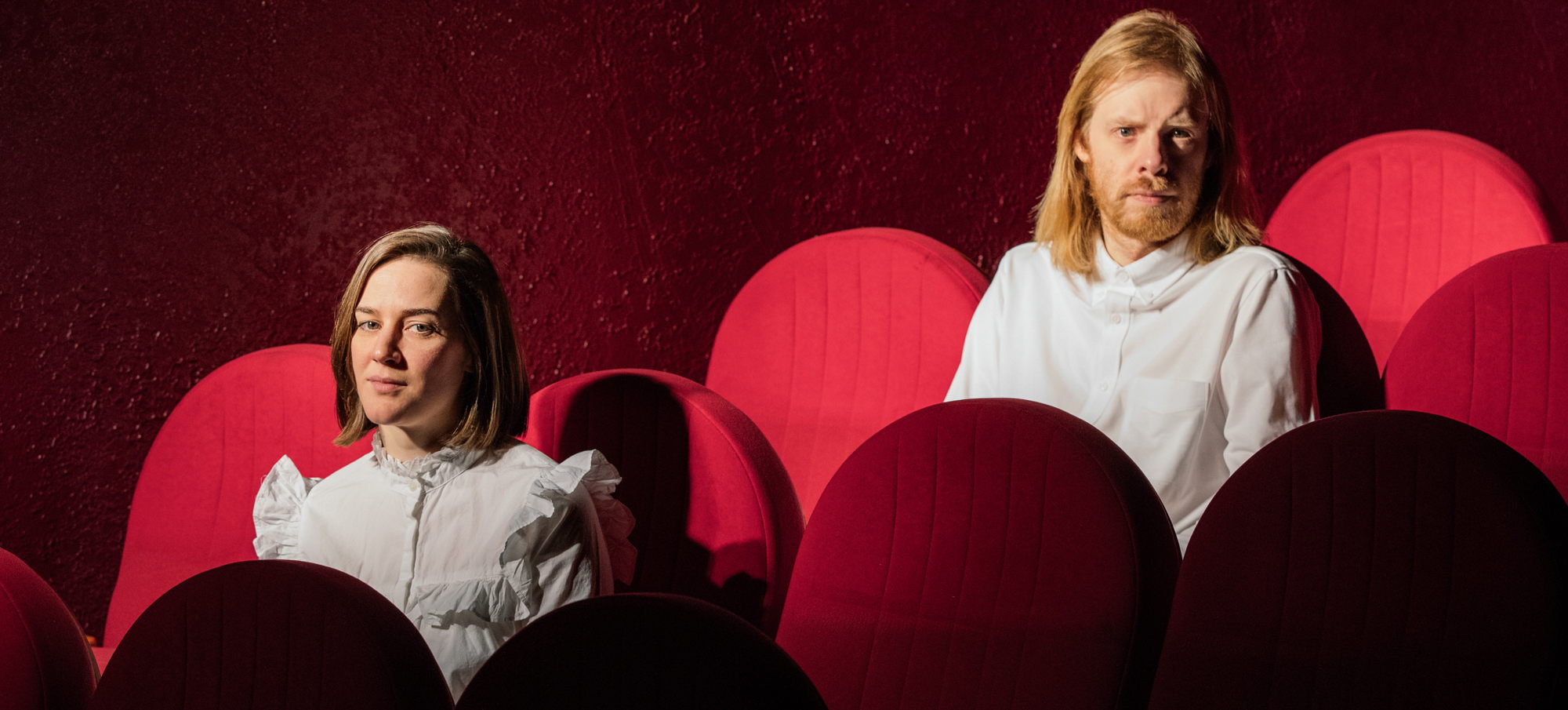 Award winning musicians Josienne Clarke & Ben Walker's new album 'Seedlings All' was released on March 23rd. Check out the stunning new track 'Chicago' from it with its accompanying video by award winning filmmaker Bob Gallagher who has shot several recent videos for Girl Band amongst others. Here is a link to view the video. And also check out the previous single, 'Bathed In Light' here!
Listen to the album here!
'Seedlings All' is Josienne Clarke & Ben Walker's first album to be made up of all original songs and is songwriter Clarke's most autobiographical work to date. She explains:
"For the first time I'm out there alone with a bunch of songs that expose my insecurities, fears of failure and inflated pride. They deal with my own specific thoughts and feelings about the reality of pursuing this kind of career, the cost to personal relationships, circumstance and lifestyle, and asking the question - "Is this still worth it?" They're about trying to find an inner balance in an environment that doesn't provide any balance or certainty. Where one day everything is brilliant and the next day it could all be over. Where one night ends in a standing ovation and the next starts by playing to an empty room."
It's a theme that informs 'Chicago' as Josienne explains; "We drove all day to get to Chicago, we got to our hotel on the outskirts of town and had five minutes to drop our bags and then get back in the car to drive another hour into the centre of Chicago to sound check. We did that, soundcheck went fine, but then NO ONE came to the gig. There was a support act that night who despite being local didn't appear to have any friends. It was one of those gigs where you wonder whether it's even worth going on, but we're sticklers for a contractual obligation, so we played. After our set one of the guys from the support band said to me that he thought an hour set of our music was "a bit long" because "it's the kind of music you have to listen to and think about and it's Saturday and no one wants to do that". So I was sitting at the bar drinking my quadruple Bulliet bourbon thinking "fuck this, I'm not doing it anymore, the world is not made for my gift!" and then I realised that I was being a knob and that's just how it is, we're not the fucking Beatles and we have to start somewhere, we played to no one in the UK and we'd have to get used to it here too. So I wrote this song mainly to have a word with myself about not being a massive diva...."
Josienne & Ben have been nominated several times at the BBC Folk Awards, they were personally invited to support Richard Thompson on tour around the UK last autumn and 'Something Familiar' from the duo's previous album, the critically lauded 'Overnight', has now been streamed over 4 million times.
The album is available on both Vinyl and CD as well as Digitally. Limited quantities of the album on Vinyl and CD will also include a signed Bonus CD featuring three previously unreleased tracks, an original composition; 'When To Then', alongside two cover versions, Jackson C. Frank's 'Milk And Honey' and Nina Simone's 'For All We Know'. Available from Independent record shops and the Rough Trade webstore.
Josienne & Ben have just returned from a very successful tour in Australia which saw them on national radio several times and New Tour Dates have also just been announced:
Forthcoming Tour Dates:

Apr 4th – Cookie, Leicester, UK

Apr 5th - Portland Arms, Cambridge, UK

Apr 6th - Colston 2, Bristol, UK

Apr 7th - Clwb Ifor Bach, Cardiff, UK

Apr 8th – Boilerroom, Guildford, UK

Apr 10th – Arts Centre, Norwich, UK

Apr 11th – Komedia, Brighton, UK

May 2nd - Paper Dress Vintage, London, UK

May 3rd - Paper Dress Vintage, London, UK

SUPPORTING JOHN SMITH DATES EU DATES:

Nov 20th - FR, Paris, Point Ephemere

Nov 21st - BEL, Leuven, 30CC

Nov 22nd - BEL, Waregem, De Schakel

Nov 23rd - BEL, Beveren, Ter Vesten

Nov 24th - BEL, Evergem, Cultur Centruum

Nov 25th - BEL, Leuven, House Concert - TBC

Nov 28th - CH, Zurich, Bogen F

Nov 29th - BEL, Leopoldsburg, Cultur Centruum
Who are they?

Josienne Clarke - Songwriting, Vocals, bad guitar, recorder.
Ben Walker - Better Guitars, Mandolin, Resonator and string arrangments, general techno wizardry.

Double BBC Folk Award nominees Josienne Clarke and Ben Walker infuse ageless stories of love and loss with their exquisite command of many instruments.

Whether interpreting words centuries old or singing her own authentic lyrics, Josienne's jewel-like voice finds the nuance in the simplest phrase and sends it, effortlessly, straight to your heart. Ben's musical tact and flair for arrangement provide the perfect setting, allowing the song centre-stage.

Josienne was born in Sussex and Ben, in Evesham. It was after studying in London, and utterly by chance, that they met in July 2009. Together they have resolutely forged their own path through traditional music.

Critical recognition soon followed, along with the Isambard Folk Award, and the FATEA Award for Best Album and Female Vocalist of the Year, and the Spiral Earth Award for Best Duo, as well as coveted Radio 2 folk award nominations for Best Newcomers and Best Duo. The live performance is a thing of delight - enchanted reviewers have spoken of shimmering cathedrals of sound - and its purity will stay with you long after the last note fades.

Their first major album together ‐ Fire and Fortune ‐ confirmed their place among the very best folk musicians of their generation and reached No. 1 on the UK Amazon folk chart.



Awards

Isambard Folk Award -2012,
Fatea Female Vocalist of the Year -2013,
Spiral Earth Award for Best Duo, Fatea Album of the Year -2014
BBC Radio 2 Folk Award Nominations- Horizon (for best newcomer) and Best Duo -2014