Reckless glam-rock kids of Starcrawler released their self-titled debut album
Watch their performance from the French TV show Album de la Semaine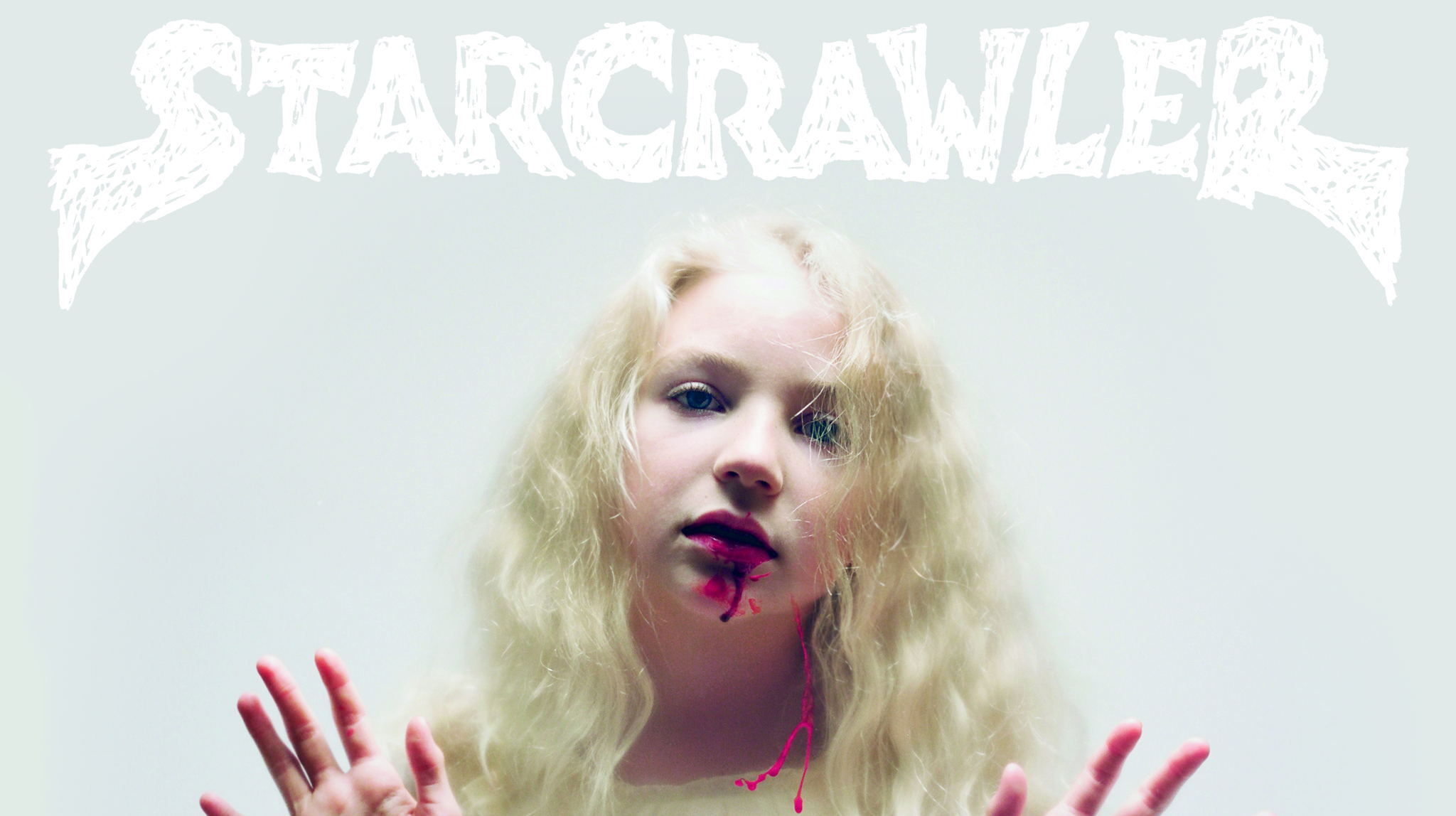 We are excited to launch Starcrawler's self-titled, full-length 10-track debut, which was recorded by their #1 fan Ryan Adams, who said "This Starcrawler record is gonna peel the paint off your brain"…."Starcrawler are so fucking insanely good. Soon they will rule this galaxy."
Starcrawler are a 4-piece band. The members are lead vocalist Arrow de Wilde, guitarist Henri Cash, drummer Austin Smith and bassist Tim Franco. The youngest member is 16 and the oldest is 22. Gigwise (UK) recently stated that "Starcrawler are simply the most exciting - and best - band Rough Trade have signed in years." The foursome play with squalling riffs and thundering beats, and their incendiary live shows, fronted by de Wilde's otherworldly magnetism, are truly captivating.
They recently released two tracks from the new album, "Train" and "Pussy Tower" – you can watch their performance of these songs (plus "I Love LA") from the French TV show Album de la Semaine HERE!
"Pussy Tower" is an insouciant duet with guitarist Henri Cash built around a chorus – "She gives me head" – that comes on like The Cramps reborn for the Instagram generation." – Q MAGAZINE
Listen to the gripping album HERE!
"There's really no place like L.A.," says Arrow. "It's fascinating. It's one of the darkest places you can imagine, and at the same time, it's sparkly and glamorous and enticing. I think that's what Starcrawler is all about capturing." They capture that, along with the universal vibe of being young enough to take risks, smart enough to know how to turn those risks into rewards and tough enough to come out of any mess still looking great.
"Blending the sludgy, doom-laden riffs of Black Sabbath with the urgent pop-punk of the Runaways, the young LA band Starcrawler are a group whose entire DNA seems linked to the 1970s. The white tasselled flares of lead singer, Arrow de Wilde, match the aesthetic of the group's back-to-basics rock'n'roll." - The Guardian wrote about their new album.
The dynamic young L.A.-bred quartet has been wiping the jaded looks off audiences across their hometown since making their live debut back in 2016, dragging the unsuspecting into their universe with hooks that sink into the synapses and refuse to let go – and enough electricity to light up the entire Sunset Strip.
The jolts they deliver come from a number of directions, none more direct than singer Arrow de Wilde, whose penchant for intense, sometimes assaultive, physicality is matched by a full-throated hard rock wail that tightropes between glam-rock sensuality and full-metal-jacket menace.
STARCRAWLER – ALBUM TRACK LISTING

1. Train

2. Love's Gone Again

3. I Love LA

4. Different Angles

5. Chicken Woman

6. Pussy Tower

7. Full of Pride

8. Let Her Be

9.Tears

10. What I Want
Their recently released video for the song "I Love LA" was directed by famed music photographer Autumn de Wilde (AKA Arrow's mom) is a fun and feisty homage to the city of dreamers.
Watch it HERE!
Currently they are heading overseas to play some shows in the UK and Europe before heading back on the road in the US for East coast shows starting on February 13th.
STARCRAWLER ON TOUR

Feb 13th – Boston, MA – Great Scott

Feb 15th – Philadelphia, PA – Johnny Brenda's

Feb 16th – Brooklyn, NY – Rough Trade

Feb 17th – Washington, DC – DC9

Feb 19th – Toronto, ONT – The Garrison

Feb 20th – Pontiac, MI – Crofoot Ballroom (Pike Room)

Feb 22nd – Columbus, OH – The Basement

Feb 23rd – Chicago, IL – Empty Bottle
Some press for Starcrawler:
"Arrow de Wilde is what would have happened if Ozzy Osbourne and Patti Smith had got together in 1975 and had a kid" – Classic Rock
"Glam – shock Los Angeles delinquents find hope for rock n' roll" - Mojo
"Step back, mopey indie rock singers, because a wild young lead vocalist named Arrow de Wilde has been tearing through the city, kicking up rock 'n' roll dust with the force of the Tasmanian Devil." – Los Angeles Times
"Starcrawler Channels the Most Iconic '90s Rock Groups in the BEST Way" – Teen Vogue
"Tales of de Wilde's onstage antics could fill a dissertation, as this performance poises equatable only to the likes of Iggy and the Stooges onstage debauchery, the PJ Harvey Trio's lightning god rock, and the sexually charged cabaret no wave of Lydia Lunch. Ultimately, Starcrawler are simply the most exciting - and best - band Rough Trade have signed in years." – Gigwise
Starcrawler Bio 2018.docx
DOCX - 144 Kb
Stáhnout
Starcrawler DeLaSemaine.docx
DOCX - 433 Kb
Stáhnout